15 Inspirational Quotes and Sayings about Christmas.
https://greetings-day.com
https://greetings-day.com
The beauty of Christmas
lies not just in the date,
but in feeling it gives.
The spirit of Christmas is the spirit of love
and of generosity and of goodness.
It illuminates the picture window of the soul,
and we look out upon the world's busy life
and become more interested in people than in things.
– Thomas S. Monson
Christmas is not a time nor a season,
but a state of mind.
To cherish peace and goodwill,
to be plenteous in mercy,
is to have the real spirit of Christmas.
-Calvin Coolidge
Blessed is the season
which engages the whole world
in conspiracy of love!
"Christmas is a day
of meaning and traditions,
a special day spent
in the warm circle
of family and friends."
"Christmas is a necessity.
There has to be at least
one day of the year
to remind us
that we're here
for something else
besides ourselves."
-Eric Sevareid
Peace on earth will come to stay,
when we live Christmas every day.
Helen Steiner Rice
"Gifts of time and love
are surely the basic ingredients
of a truly merry Christmas."
― Peg Bracken
Love, Peace and Joy came on earth on Christmas day
to make you happy and cheerful.
May Christmas spread cheer in your lives!
Christmas is a time when you get homesick –
even when you're home.
-Carol Nelson
Wishing you all a very Merry Christmas
and a wonderful New Year.
My new year's wish for you is that your life is full
of love and prosperity. I hope this year is the best year ever.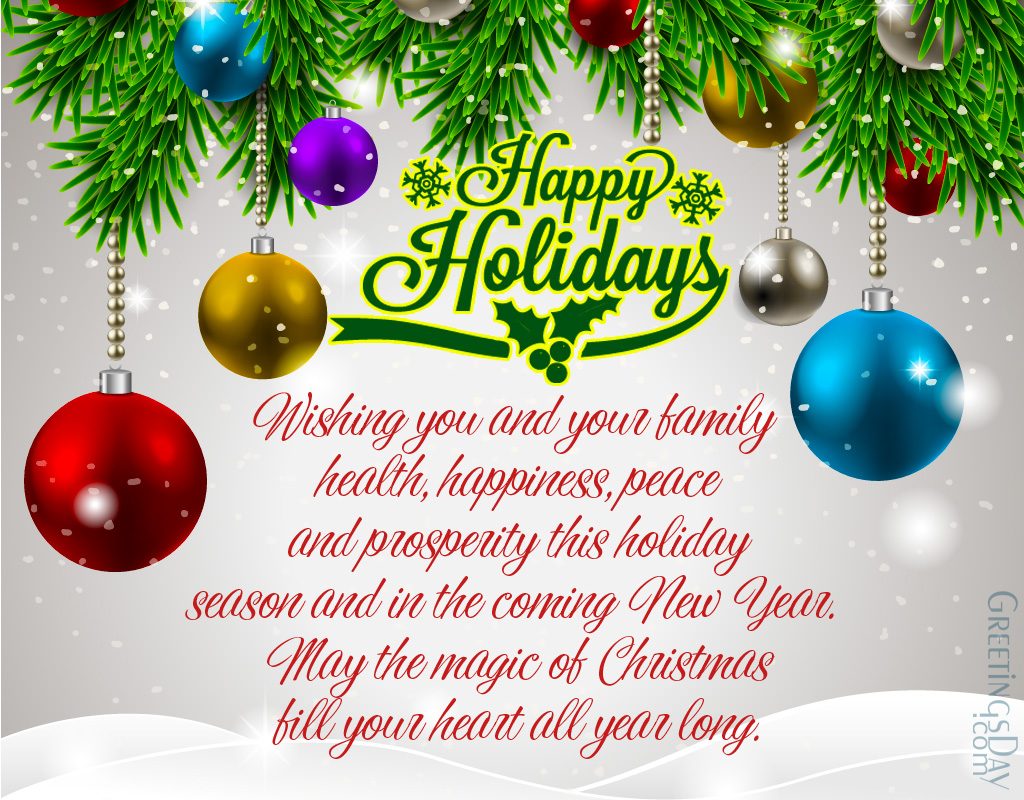 Have a very merry Christmas, and a great New Year!
May your holiday be wrapped in happiness and tied with love!
May your Christmas be blessed with peace,
health & happiness in doing
what you love with all that you love.
Merry Christmas and a bright
and exciting new year.
Wishing you and all a happy Festive Season
and may all your dreams come true
in the coming New Year. Let's be grateful for spending time
with those we love and care for.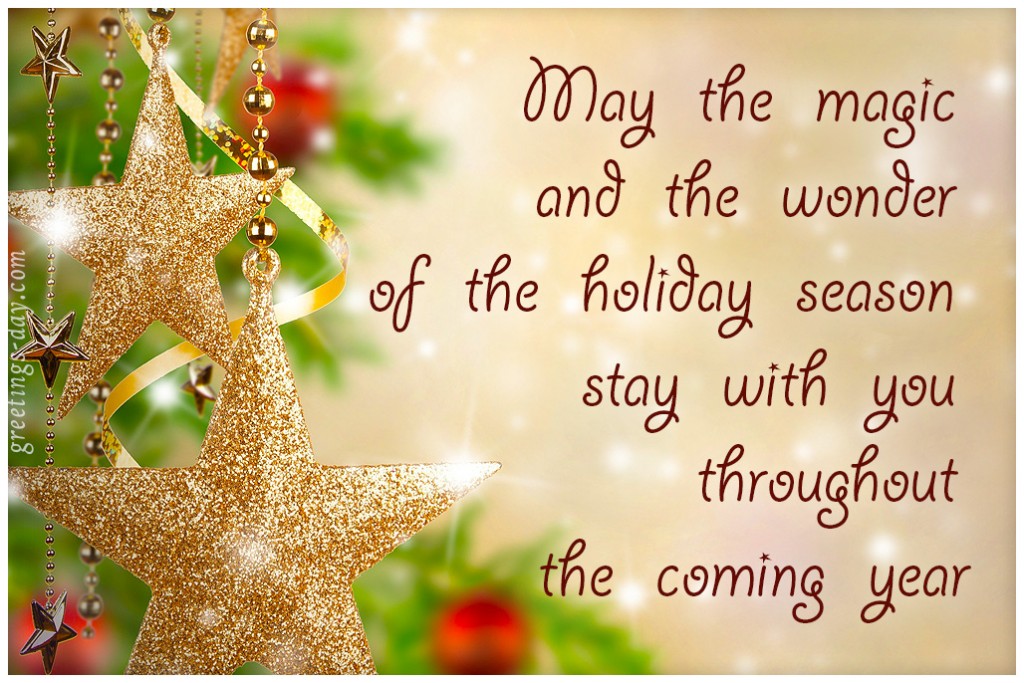 Merry Christmas and a Happy New Year to you and your family!
My Christmas message to all is peace, joy,
love and lots of presents under the tree.
15 Inspirational quotes and sayings about Christmas. Best quote in pictures, Merry Christmas wishes and greetings to friends and loved ones. Share on social networks, Facebook.





(3 votes, average: 4.33) -
Loading...
URL: (direct URL to the post)
https://greetings-day.com/merry-christmas-happy-new-year/15-inspirational-quotes-and-sayings-about-christmas-best-quote-in-pictures.html
BBCode: (for forums/guest books)
[img]https://greetings-day.com/wp-content/uploads/2016/12/quotes-of-christmas2-1.jpg[/img]