20 Christmas Greeting Cards for Boyfriend, Girlfriend, Husband or Wife.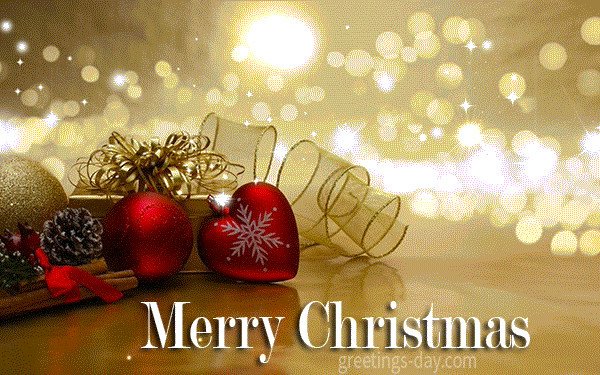 https://greetings-day.com
https://greetings-day.com
Christmas words of love, messages and wishes for him or her.
A lovely collection of romantic greeting cards and wishes for your lovers.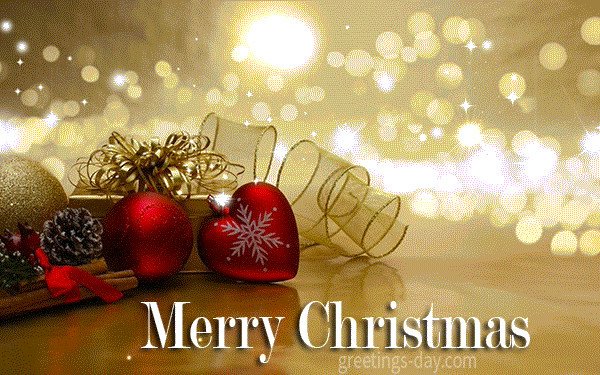 Happy and Merry Christmas Sweetheart!
Wish you lots of love, joy and happiness.
Enjoy your holidays!
Merry Christmas my Love! May the joy and peace of Christmas
be with you all through the next year.
Merry Christmas! Although we are not together, you are always in my heart!
Have an awesome holiday! May the joy of Christmas be with you throughout the year. Merry Christmas & Happy New Year my Love!
Wishing you a very warm and cosy Christmas!
Time to get into the Christmas spirit! Meet you under the mistletoe!
Have an awesome holiday season! May your celebrations be joy filled and merry! Merry Christmas and I love you.
May you have a joyous holiday! Best wishes to all for the new year. Merry Christmas, with all my love.
Wish we could be together this Christmas. Thinking of you with love!
Wishing you a joyous Christmas and a bright and beautiful New Year! Merry Christmas, Sweetheart!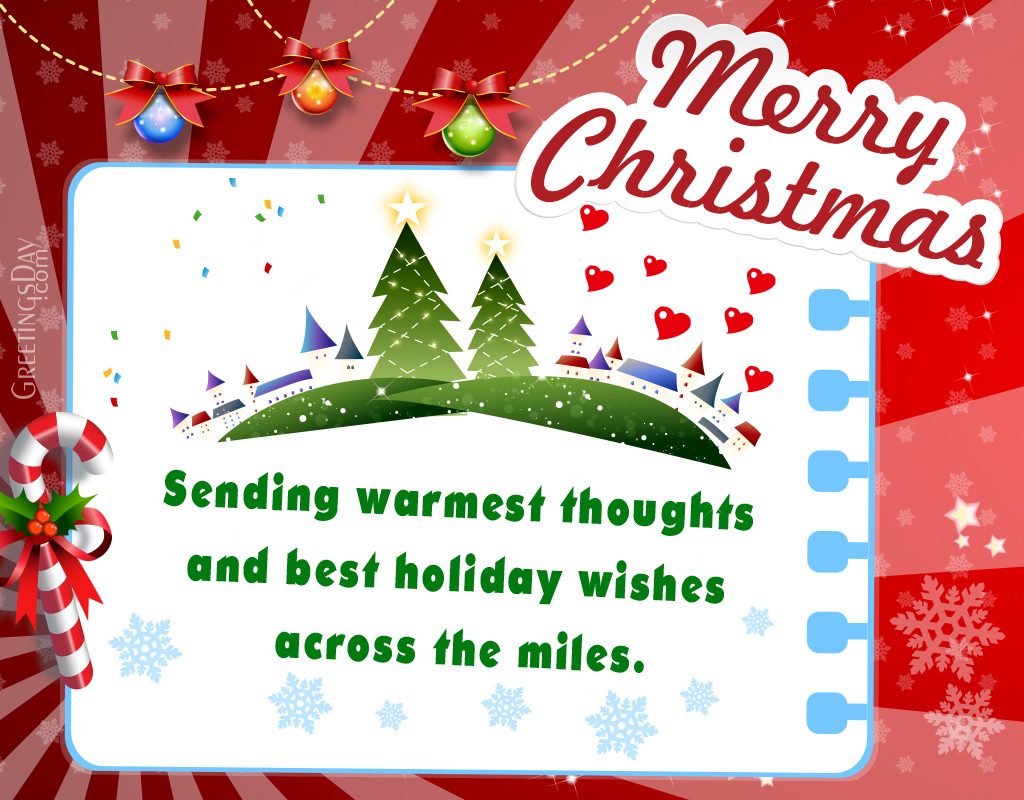 Sending warmest thoughts and best holiday greetings
across the miles and wishing you a very merry Christmas
and a happy new year.
From my heart to yours, Merry Christmas, my beautiful wife!
May all your Christmas dreams come true.
May your Christmas be Merry and full of Joy. Hoping your new year is a great one.
Merry Christmas wishes to my incredible girlfriend. Thank you for coming into my life, I love you!
Darling, may joy shine on you this season and throughout the year. Have a great Christmas!
Honey, I wish you a very Merry Christmas! May the year ahead be full of joy and wonderful surprises!
This Christmas, I'm giving my heart to you. Have a great holiday season!
Warm wishes for a holiday filled with love and joy and lots of special moments!
Merry Xmas & a Happy new year ! Let us all forget our troubles and help one another to have a happy Christmas.
May the true spirit of Christmas live in your heart and bless your home this holiday season.
Direct Link for post and Social Media
https://greetings-day.com/merry-christmas-happy-new-year/christmas-words-of-love-messages-and-quotes-cards-for-him-or-her.html
Forum | Blogs | BBCode
[img]https://greetings-day.com/wp-content/uploads/2015/12/Merry_Christmas_animated_GIF.gif[/img]